Moving in Los Angeles – How to Adjust to Life in a Big City?
Moving in Los Angeles guarantees unforgettable moments and lots of activities. It is a huge city that offers plenty of opportunities to anyone living in it.  The City of Angels is an important trade route, business center, entertainment center and media center.   It offers also multiple possibilities for those that want to invest in fashion, sport, medicine or science.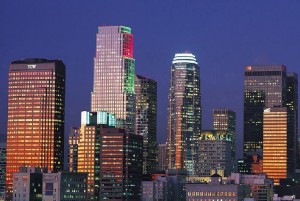 Los Angeles is a global city that has the biggest ethnically diversity from U.S. It is a busy city that keeps its inhabitants always active. If you are not prepared for it, we can tell you how to adjust to life in a big city.
The first thing to do is to schedule the move date.  You should avoid dates when there are scheduled local parades or near holidays.  Traffic will be either jammed or very intense and you certainly do not want to be caught in a gridlock in the middle of a huge city.  Do not forget to modify the time of your watches if you are coming from a far region.
Search more info about the neighborhood you will be living: malls, grocery shops, pharmacies, schools, cinemas, hospitals and police stations.  You will need to know these locations in case that an emergency emerges or you just want to have fun.  Once you have settled in, try to know your neighbors and be nice with them.
An experienced moving agency will help you settle in and accommodate faster.  You will work with a team of professional workers that will help you wrap, pack, load, unload and unpack all your household items.
This will save you precious time, even days.  Do not hesitate to contact a mover if you want to arrive in the City of Angels faster. There are plenty of moving companies here and you must choose carefully.
Our company has the men and the tools needed for a safe and quick relocation.  Click here!