Hire Pro Movers For Commercial Relocations
Downtime for any company can be disastrous, so when planning a corporate relocation project it is recommended to find a professional company with many years of experience in the moving field. Moving an entire organization is totally different from a household move. Transferring a corporation's assets from one area to another is more expensive, more stressful, and needs way more skilled labor than a residential relocation. Read the following blog to understand why you need to hire pro movers for commercial relocations. And if your company needs assistance, call licensed commercial movers Redondo Beach.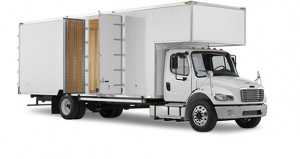 There are many problems with any move, but a commercial relocation project requires thorough planning and groundwork. Contracting a professional commercial transport service will help get rid of many of the issues related to the move. A more experienced company will be dexterous with large moves and will have the right skilled labor to handle complex, fragile office equipment. They will ensure a timely move — downtime is expensive for any business, so a smooth transition is vital to operations.
We recommend you to never hire a company that gives a quote over the phone. A reputable transport service will do a complete on-site walkthrough when assessing a company's relocation requirements.
Companies that provide commercial transport service will also come prepared with heavy lifting equipment like dollies, jacks, and a staff that knows how to use them correctly. They will have properly equipped vehicles that will protect expensive office electronics, computers, and other devices and equipment. They will have the manpower and properly sized vehicles to do the relocation in as little time as possible. A company that shows up with a small van and three people will inevitably end up costing a company more long-term with downtime and inexperience.  Most movers also offer packing and unpacking services, labeling, storage, document management, and installations.
Check our webpage for more info about our services.  Contact us!