How to Pack a Bedroom When Moving in Los Angeles!
Preparing to be move can be quite exciting, but all this excitement fades away when you realize the amount of work needed in order to successfully pack and transport everything. Without the proper help and knowledge, moving will transform into your worst nightmare.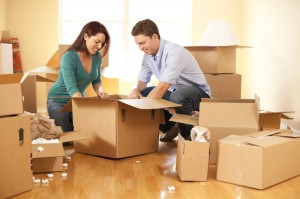 If you consider moving in LA, hire some local movers to help you pack every room.  For example, bedroom can be the most difficult room to pack and you can lose a lot of time without sufficient people to help you. Still, if you want to work alone, read more about how to pack a bedroom when moving in Los Angeles.
Bedroom is one of the most important rooms in the house. After all, this is where you sleep and sit in front of TV. Wardrobe is also typically found in bedroom. As you can see, bedroom is a spacious room that contains a wide variety of items. Before packing it, we recommend you to make a thoroughly examination of what you have there.
Make an inventory list with all items that you will transport. If you have old clothes or things you no longer want, you can donate or sell them. Just make sure to remove them from inventory list afterwards.
All electronics found in your bedroom (TV, computers, audio systems, video systems, air conditioner and so on) should be packed in the original boxes(if you still own them) or in a sturdy cardboard box, after you have added a proper cushioning layer.  Use adequate wrapping materials.
For bed upholstery use adequate plastic covers.  You will need wardrobe containers in order to pack all your clothes, or at least, the most expensive ones.  Do not forget to label all boxes, in order to place them correctly in the transport vehicle.
If you want to know more about packing a bedroom for a move, visit our website and talk with us.  Check out our rates!